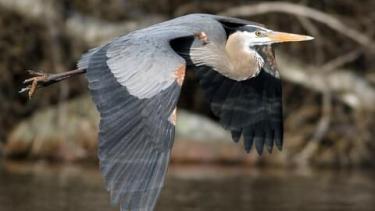 Div. 7, 9 & 10 to Blue Heron
-
Great Blue Heron Nature Reserve
On Monday, May 29, Div. 7, 9 & 10 students will go on a field trip to the Great Blue Heron Nature Reserve. The main purpose of this trip and its relation to the curriculum is:  Science - life cycles. The bus will leave Auguston at 9:15am, arriving at approximately 9:45am. The bus will then leave the Blue Heron Reserve at 1:15pm, arriving back to Auguston at approximately 1:45pm.
Please complete consent & payment in schoolcash. Cost is $14.
Please also indicate if you would like to be a Parent Volunteer (must be an approved volunteer with a completed Criminal Record Check). Your child's teacher will confirm the parent volunteers for their class.