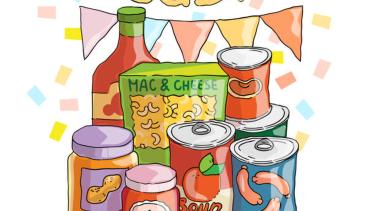 BC Thanksgiving Food Drive
-
front lobby
Sep 22 Update - There is a bin in our front lobby and our goal is to fill the bin!!! Please send your food donations to the school by Wednesday, September 28 (our extended deadline). We have a class that will be doing some extra math and weighing all of our donations for us as we help out those in need in our community. Thanks!
Auguston will be participating in the BC Thanksgiving Food Drive to help families in need in our community.
For the calendar week of September 15 to September 28 we will be accepting donations in the front lobby for families in need. 
Examples of items we can accept are canned goods, pasta, grains, rice and cereals, baking goods and hygiene products. Some special requests include: cooking oil, jam, sugar, diapers in size 5 or 6 only, and tampons.
Cash donations can also be made using the QR code on posters on school doors.