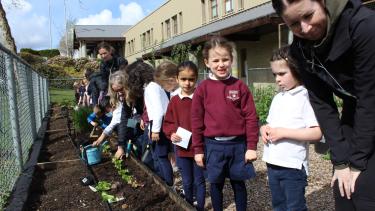 Lettuce Planting
May 10, 2022
Parent Volunteers assisted Kindergarten to Grade 3 students in planting lettuce in the school garden on Tuesday, May 10. 
If all goes well, we will look forward to having our "Spuds and Salad" luncheon near the end of June. 
Thank you to Mrs. McAllister, Div. 14 Kindergarten Teacher and School Garden Co-ordinator, and Emma Hatfield, School Garden Parent Volunteer, for co-ordinating this event for our students.