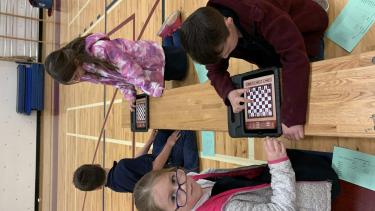 Auguston Chess Competition
April 20, 2022
Chess Competition is for interested Grade 1-5 students.
Thank you Mr. Ketelaar, Div. 10 teacher, and Mrs. Smith, Div. 8 teacher, for co-ordinating and leading the playing of chess for our students.
Chess happens at lunch times (days vary from week to week) during the month of April.
There will be ribbons for grade winners and trophies for the top 3 overall!